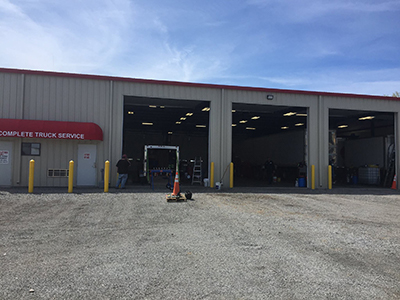 Our fully certified truck repair shop technicians have a depth of experience when it comes to truck maintenance and trailer repair in Wytheville, Fort Chiswell, Cripple Creek, Blacklick, and Rural Retreat, VA. We focus on a variety of core truck services, road services, wrecker service, and parts to ensure your rig is always functioning optimally, including:
Engine services: From simple engine services to complex, persistent issues, we're your foremost engine experts. We'll make sure no matter how many miles you're putting on your rig, it's standing strong and performing optimally for each one of them.
Transmission services: If your transmission is falling short of its function and your truck is suffering as a result, let our experts work to repair, rebuild or replace it. We understand the complexities of transmission situations and strive to provide sustainable, reliable results.
Bodywork: Fender benders don't have to leave your truck compromised or lacking aesthetic charm. Instead of ignoring dents and dings, let us provide you with repair services aimed at bodywork restoration.
Tire services: From blowouts to rim damage and beyond, our truck repair shop the authority on truck tire repair. We'll help you get back on the road and stay there.
Parts and accessories: We carry a wide range of parts for all types of semi, heavy-duty and diesel trucks. We're ready to get you the repair components you need quickly, to minimize expenses and expedite repairs.
When you choose us for truck and trailer repair in Wytheville, VA, you're making a choice for experience, quality and honesty. We don't fix what's not broken and we work hard to resolve the entire problem when something is broken. Every truck and trailer that leaves our shop does so with efficiency, safety and functionality guaranteed.
For more information about our capabilities at Complete Truck Service, Inc. when it comes to truck repair shop service in Wytheville, VA or if you require any of the truck and trailer repair services listed above, please contact us today by calling 276-637-4271.